March retail sales in the U.S. may have climbed by a double-digit percentage, thanks to the $ 1,400 stimulus checks distributed by the federal government, according to a strategist at a fund manager.
The forecast by Jeffrey Schulze, investment strategist at ClearBridge Investments, comes ahead of the release of the data by the Commerce Department on Thursday. Economists polled by Dow Jones Newswires and The Wall Street Journal expect a 6.1% surge.
Schulze pointed out the $ 600 checks received in December lifted January retail sales by 8%. "This stimulus package was 2.5 times that size," he said.
He said the U.S. will achieve herd immunity sometime in the second quarter. "And when herd immunity is achieved, it's going to unleash a tsunami of consumer spending," he said.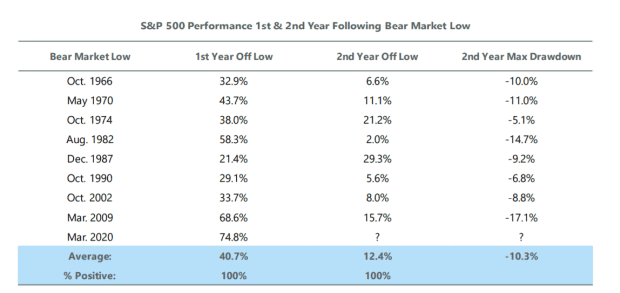 FactSet/ClearBridge Investments
Valuations of stocks, he argues, aren't stretched. "If anything, analysts are expecting too little earnings growth in 2021 and 2022," he said. Analysts were behind the curve in the second, third and fourth quarters of 2020, and he expects further upward earnings revisions to come.
That said, he pointed out that markets are often volatile in the second year following a bear market low. If an overshoot in the 10-year yield BX:TMUBMUSD10Y materialized, that could also unsettle markets.
The S&P 500 SPX, -0.41% was modestly higher on Wednesday, after ending Tuesday at its 21st record high of 2021.