Campbell's Soup Co.'s Pepperidge Farms brand is reaching for a new demographic for its Goldfish snack crackers, launching Goldfish Mega Bites aimed at adults.
Goldfish Mega Bites are 50% bigger than regular Goldfish and come in two flavors: Sharp Cheddar and Cheddar Jalapeño.
Goldfish were first introduced in the U.S. in 1962 as a snack to accompany cocktails, according to Campbell's. The crackers became more popular with kids when smiles were added in 1997. More recently, data provided by the company shows that adults eat 40% of the Goldfish purchased.
Campbell's CPB, -1.68% is also targeting the whole family with two limited-edition scented candles: Tomato Soup & Grilled Cheese and Chicken Noodle Soup. Sold in partnership with Camp,  The Family Experience Company, they're priced at nearly $ 25 with part of the proceeds going to charity.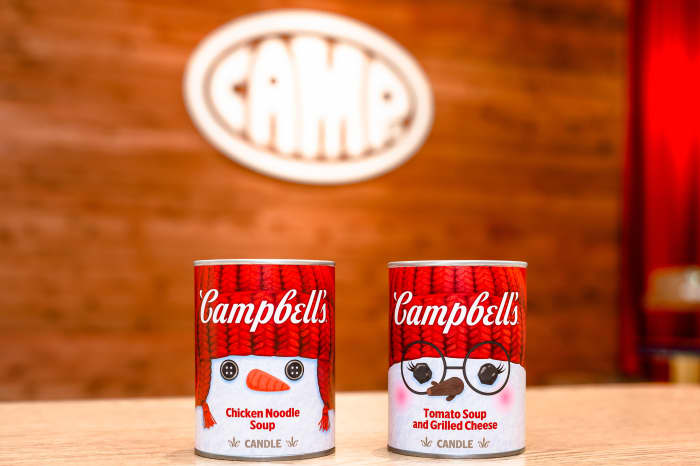 Campbell's Soup Co./danielle terenzio
Also: Oreo celebrating 110 years with Chocolate Confetti Cake Cookie
Campbell's Soup stock has slipped by nearly 1% over the past year while the S&P 500 index SPX, +0.92% has run up 24%.